OUR COMMITMENT TO YOUR SAFETY
COMMITED TO YOUR SAFETY
---
NEW OPERATIONAL STRATEGY PROGRAM FOR THE CUSTOMER IN THE COVID-19 CONTEXT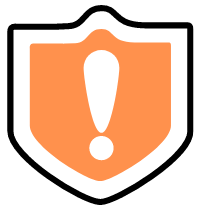 VALENTIN HOTELS & RESORTS PCR AND ANTIGEN TEST: Valentin Hotels & Resorts offers each and every one of our clients the possibility of carrying out an antigen test or PCR at the hotel or in nearby concerted centers. For more information, you can contact us by phone at 971 032 032 or by email at: comercial@valentinhotels.com
VALENTIN SANCTI PETRI PCR & ANTIGEN TESTS: Antigen and PCR tests, due to the protocol established by the Junta of Andalucía, have to be carried out in the Hospital, no tests are allowed outside the hospital. The Hospital is about 15 minutes walk from the hotel or 5 minutes by car. For more information please contact us at the phone number:+34 956 491 000 or per mail to reservasvspetri@valentinhotels.com
---
At Valentin Hotels & Resorts we've been committed to our customers, employees and collaborators for more than 50 years. The excellence, quality, safety and its wellbeing are our top priority.
These last weeks we have lived difficult times, which have forced us to cancel plans, postpone meetings, take care of each other, stay home and wait for the time to see us again. That day is already here.
During these weeks at Valentin Hotels & Resorts we have continued working to prepare the moment of the reunion. We are aware
of the importance of offering our guests a safe and reliable environment we have reinforced all of our hygiene procedures following the recommendations of the health authorities both nationally and internationally with regards to viral-infectious diseases.
————————————————————————————————————————
We have also had the advice from companies specialized in health and safety in the tourism industry in order to prepare an action plan that includes applying specific protocols to each of the areas and services of our hotels, which guarantees our guests maximum safety during their stay.
The result is a comprehensive plan that reinforces and implement all necessary measures for the protection of our guests, employees, suppliers and collaborators.
The time to travel again and enjoy unique experiences has come. At Valentin Hotels & Resorts we are prepared to welcome you, the only thing missing is you.
PUBLIC AREAS AND ROOM CLINING
Following the protocols established by Diversey, the world leader in professional solutions for cleaning and hygiene, we increase the frequency of cleaning and ventilation in public areas and rooms with specific products, following the recommendations of the health authorities.
Our cleaning staff has Individual protection equipment (gloves, masks and gowns) that will be completely discarded after cleaning each room.
In hotel's public áreas, bathrooms towels have been replaced for paper for single use and we have also removed all the decorative elements, such as cushions, plaids, etc. from rooms.
All stationery in rooms has been replaced by information using QR codes and through the infochannel on the television.
The Hygienist Valet, a newly created figure, will be in charge of disinfecting all the elements and surfaces in the room that are subject to the greater contact, such as curtains, upholstery, switches, remote controls, telephone, etc., once the room has been deeply cleaned after the departure of previus guests and prior to the entry of the following ones.
Valentin Hotels has its own laundries, in which we have reinforced cleaning and security standards, establishing specific anti-COVID protocols.
RECEPTION
We guarantee our guests safety upon arrival at the hotel with the installation of methacrylate screens at the front desk, row dividers and marks on the floor to guarantee the required distance. We also facilitate the registration process by making a pre-check-in.
All guests' luggage will be disinfected before being transferred to their
room, as well as all the material used at the reception after each use, including room keys.
We digitize the processes of different procedures to limit the need for contact with the guest, making all the information related to the hotel's services available through digital tools such as QR codes and web applications.
All our hotels' staff are specifically trained in the specific protocols to Covid-19 and each department has a person in charge responsible for supervising and solving any incident that may occur.
GYM-SPA

We establish a limitation of capacity in gyms and spas and adopt measures that allow compliance with distancing protocols.
Customers will have at their disposal masks and hydrogel dispensers at the entrance of the venues and time slots are established for cleaning and ventilating the rooms, proceeding to disinfect all the material after use.
The masseurs will have a personal protective equipment consisting of a mask, gloves and a fully disposable gown after use.
There will be time schedules for a safe change of towels.
In pools and solariums a capacity limitation is established with a distance of 2 meters between sunchairs.
ENTERTAINMENT
We increase cleanliness in children's areas and spaces where entertainment
programs take place.
Entertainment activities that allow the two-meter distance between people will be programmed for both, children and adults.
The shows and certain activities will have a limited capacity, scheduling their repetition at different times if demand exceed its capacity.
BUFFET SERVICE
RESTAURANT AND BAR SERVICE
We strengthen our guest's security in restaurants and bars by establishing a capacity control and a seating system to guarantee maximum distance, expanding hours and establishing double shifts depending on each hotel.
Divider screens will be installed in restaurants where the safety distance cannot be guaranteed.
The use of hydrogel by customers will be required at the restaurant's or bar's entrance.
Self-service products (napkin rings, cruets, oil dishes …) are eliminated by single-dose.
The tablecloths will be for single use and the dishes and crockery will be disinfected after each service according to the established protocols.
Self-service beverage is suppressed and drinks will be served at the table; as well as menus, which are replaced by QR codes and web app.
ROOM SERVICE
We establish the mandatory use of a mask and disposable gloves by the waiter.
---
A la Carte restaurants will launch a new concept of food, Drag & go, with single-use dinner set, which the guest can take to the room.
RECEPTION OF GOODS
We apply the new and stricter safety protocols when receiving goods.
---
Categories: Majorca
Comments
« Golf in Cádiz: Hotel & Golf & Spa package
THE IDEAL BEACHES TO GO WITH CHILDREN THIS SUMMER »